Every year, there are hundreds of literary events and award presentations from all over the world. The events highlight the work of the authors and allow readers to mingle with them, do some book reading and sign the books for the people attending.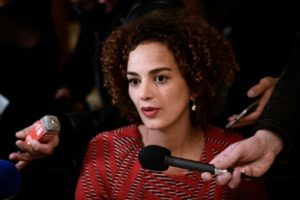 Awarding of prizes to different genres is one way the French show their appreciation for the authors' hard work. French literature awards fall in different genres. These are awards for short stories, poetry, first novel, biography among many other genres. The panel chosen every year to select what writer deserves what prizes is made up of different juries handpicked from literary figures, media personalities, French academics, book professionals young enthusiastic readers and selected women representatives among others. The criteria to determine which jury makes it to the list for the award selection, largely depends on their professionalism and the prestige that comes with it, their appeal to book readers and their reputation.
Sixteen annual French literature awards have a very big influence on books sales in France and everywhere in the world today. Out of these sixteen, eleven of them are very prestigious and any writer receiving any of them means they are among the best. The eleven are Prix Goncourt, Prix Renaudot, Prix Femina, Prix Goncourt des lycéens, Grand Prix des lectrices de Elle, Prix des maisons de la presse, Prix Interallié ,Prix du livre Inter, Prix des libraires, Prix du roman Fnac and Prix Médicis.
Prix Goncourt 
This is arguably the most prestigious annual French literary prize, awarded in France. Introduced in 1876 by the Goncourt brothers Edmond and Jules, the Prix Goncourt award ceremony takes place every year in the month of November. The price comes with an insignificant monetary award. Prix Goncourt recognizes French authors with exemplary work in imaginative prose novels. Among the most notable past winners of the Prix Goncourt are André Malraux, Marcel Proust Elsa Triolet, Marcel Proust, Romain Gary, Marcel Proust, André Schwarz-Bart, Marguerite Duras and Michel Tournier.
This year's winner of the Prix Goncourt held on 6 November was Eric Vuillard, for his novel "The Agenda." The jury awarding the prestigious prize included Bernard pivot who also chaired the event.
 Prix Goncourt Des Lycéens
This is another prestigious prize awarded annually to authors contributing to the academics. This year's winner of the prize was Alice Zeniter for her book "the art of losing." This year, 15 books competed for the prestigious prize organized by the Ministry of National Education. After two months of reading all the 15 books in different cities from all over France, students made the final deliberation voting in Alice Zeniter's book. The announcement of the winner was on 16 November 2017 and from November 30 to December 1 of 2017, there will be a National meeting in Rennes.
Past notable recipients of Prix Goncourt, des lycees are Leonora Miano, SorjChalandon, Gael Gaye, and Nancy Huston among many others. November of 2018 will see the next award ceremony.
Prix Renaudot
Prix Renaudot is a prestigious French literary prize awarded annually to the author of the most outstanding novel. The prizes, named after Theophraste Renaudot who founded an influential weekly newspaper in the sixteenth – century, has been going strong since its establishment in 1925. The ceremony takes place in a selected Parisian restaurant every year in the month of November. This year's award ceremony was at Drouant Restaurant in Paris and the prize went to Olivier Guez for his novel "La Disparition de Josef Mengele" (The Desperation of Joseph Mengele)
Other notable past winners of the PrixRenaudotprize are Michel del Castillo, Louis-Ferdinand Celine, Michel Butror, Marcel Ayme, Jean Cayrol, Edouard Clissant and Louis Aragon. 
Prix Femina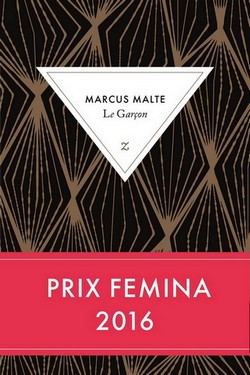 The jury that decides which author takes home the prize for this prestigious award is exclusively an all women affair. The prize aims at rewarding the best male or female for the best-published novel. Established in 1904 by Femina and Vie Heureuse, the PrixFemina was an alternative to the Prix Goncourt and held every second Wednesday of November every year. Notable past winners of PrixFemina are Marcus Maite, last year's winner, ChrostopherBoitanski, YanickLahens, Leonora Miano and Patrick Deville among others.
This year's price held at a PrixFemina award ceremony on November 8 2017, went to Phillippe Jaenada for his novel La Serpe.